Best Wedding Limo Service in NYC
On your big day, the team at Ideal Limo will take care of all your transportation needs. We offer great prices and Best Wedding Limo Service in NYC. You can book a wide range of high-quality limos and make memories that will last a lifetime.
The memories of your wedding day are some of the most important ones you will ever have. However, where do you look for a wedding limo that can live up to the significance of your special day? Cars from Ideal Limos are the answer! You can get to the altar on time and in style by taking the most stylish and Instant NYC wedding transportation close by.
Making Your Special Day, Even More, Special with our
Wedding Car Rental NYC
With a long tradition of transporting small ceremonies and large-themed parties, the team of educated, professional, and friendly experts is ready to help you on this important day.
Because at Ideal Limo's team has a lot of experience, a strong work ethic, and a lot of drive, every wedding ceremony turns into a fairytale. Are you all set? Sure!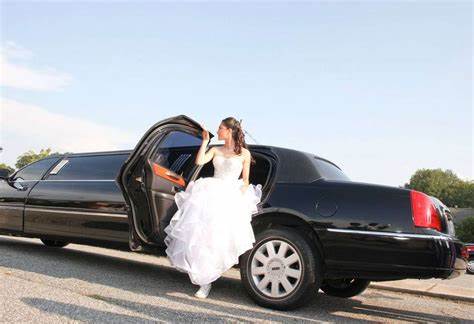 Hire Yourself a Wedding Limo
When planned properly, a wedding can be the most awesome and sweet experience of your life. Hiring a wedding limo service that cares about the accomplishment of the big day is an important part of any successful wedding.
Reserve Ideal Limo's first-rate wedding limo services and benefit from the many advantages of using such elegant and punctual transportation. Put your trust in our team of highly trained professionals to help you organize and carry out your transportation needs in the luxurious vehicles of your choice, precisely according to your schedule. With a limo waiting in the wings, you can always get there feeling refreshed and ready to toast your new union.