Hourly Car Service in NYC: Your Premium Transportation Solution
Why settle for anything less than perfection in transportation in a city that never stops moving?
Why spend extra money on a car when you only need it for an hour?
Ideal Limos offers comfortable and convenient hourly car service. Our hourly car service costs as little as $80.
Flexible Hourly Car Rentals: Your Economical and Convenient Transportation Service in New York
Ideal Limos has been providing transportation services in New York for a long time, and we know that when booking a car, you would prefer the flexibility of hourly car rentals:
As it is economical and convenient.

An hourly limo rental is perfect when:

When you need to attend a meeting for a brief time.

When you have to make an appearance at an event.

If you have a doctor's appointment, you only need the car for a short period.
By choosing hourly booking, you can enjoy the flexibility of making as many stops as you desire without limitations.
By choosing hourly booking, you can make as many stops as you desire without limitations.
Our vast fleet includes sedans, Sedans, SUVs, stretch limousines, and Luxury vans, and you choose your vehicle per your needs.
Why Should I Book Hourly Car Service in NYC?
Unlimited Stops, Zero Extra Charges: Experience Flexibility with Hourly car rental service:
When you book an hourly limo service, you only pay for the exact time you need the car.
You can change your travel plans with hourly limo service, even during the ride.
With the flexibility of hourly rides, you can make more than one stops without paying any additional cost.
Efficient and Stress-Free ride
Our experienced drivers know each corner of New York at their fingertips.
They use the best routes, ensuring you can beat the crazy New York traffic without worrying about traffic or directions.
Plus, when booking a car, you don't have to worry about finding parking. Hourly car service is convenient and efficient.
You can relax with a skilled chauffeur navigating the traffic and driving you to your destination.
24/7 Availability:
Ideal Limos offer 24/7 hourly limo service. You can easily book your ride for any last-minute transportation needs.
No Hidden Costs:
Ideal Limos hourly services have fixed pricing, so you know what you pay in advance: no last-minute surprises and hidden costs.
A Stellar Choice for Corporate Travel
In the corporate world, time is crucial and cannot be wasted. Ideal Limos understands this and is committed to providing dependable corporate travel services. With our assistance, you can arrive at your meetings and events in style, impressing your clients and colleagues. Trust us to ensure your travels are seamless and stress-free.
Our Hourly limo rentals offer the right balance of comfort and efficiency, allowing you to get things done quickly and effectively.
The Freedom to Explore New York:
Are you planning a trip to New York? You can customize your travel plan to make the most of your visit as a tourist. Explore the Big Apple in comfort and convenience.
Cruise down the streets of Manhattan with the world-famous skyline as your backdrop. Visit New York City's landmarks and cultural hotspots.
Whether you want to hit the trendy boutiques of Fifth Avenue, catch a Broadway show, or dine at the finest restaurants.
Our flexible hourly packages are tourist friendly. No more rushing from one place to another – take your time and savor every moment of your trip. Let us help you to have the authentic New York experience.
Tailored to Your Needs:
Ideal Limos offers flexible hourly packages tailored to your specific needs. With our customer-centric approach, you always come first; therefore, we let you customize your ride according to your preferences.
Please let us know if you have any specific requests for your ride,
so we can make the necessary arrangements to provide you with fully personalized transportation services.
Safe and Reliable:
At Ideal Limos, your safety and satisfaction come first. Count on our experienced chauffeurs for a smooth and delightful ride.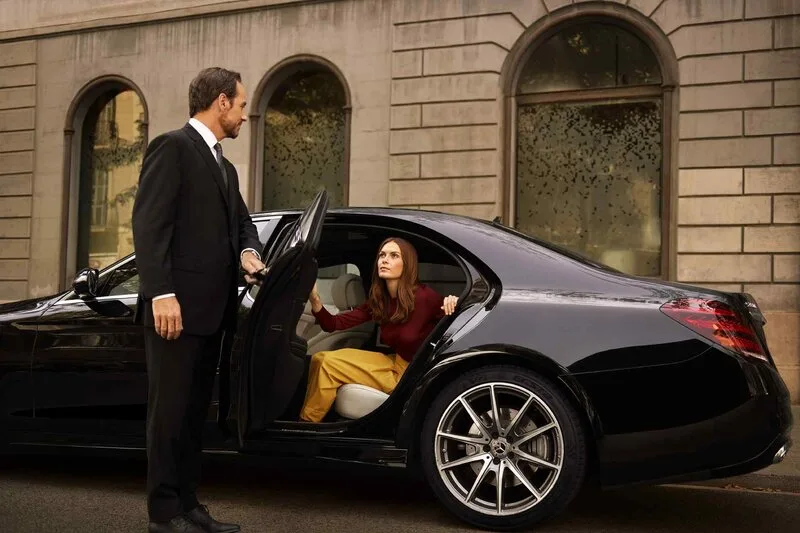 Book Your Ideal Hourly Limo and Car Service Today
Take advantage of the opportunity to experience New York City like royalty. Book your Hourly Limo Service instantly. Contact us or call +1-914-779-0087 to reserve your ride.