New York Night Tour Car Service
Best Private New York Night Tour Car Service
Make the most of your special evening out!  Ideal Limos can provide you with the best New York night tour car service.
Where to Get a Limo near NYC for a Night Out?
There's no need to look any further because Ideal Limos has a fleet that will make you feel like a million bucks as you arrive (or depart) from your desired location! Whether you require a "livery service near me" for a fantastic night out with your friends or a romantic evening with your beloved, a magnificent vehicle with an experienced driver at your disposal is always a welcome bonus. And fortunately, this is where this limo company shines the brightest! There's no need to wing it from Little Germany to Greenwich Village or hope that your hunch will get you from Little Italy to the Bronx. Book the best limousine service near New York to take the guesswork out of your travels.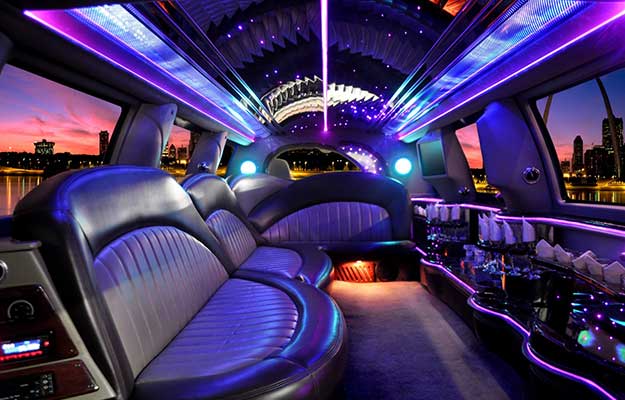 Explore New York with the Top-rated Limo Tour NYC 
Ideal Limos has established itself as the industry leader in full-service luxury transportation by putting in unprecedented effort and dedication. One of the best limo companies in New York was founded in 2001, and this team of transportation professionals has been working hard since then to bring the finest luxury car rental service near NYC, right where you want it. Whether you need a ride from Long Island to NoHo, Tribeca to Queens or an airport transfer, a wide range of beautifully designed and immaculately maintained vehicles is available for your business or pleasure. Deluxe interiors, luxurious amenities, top-notch entertainment, and flawless presentation ensure an unforgettable experience, which is undoubtedly what you came for, isn't it?
You can reserve a party bus, a stretch limo, or a comfortable sedan for an evening of style and class. You no longer need to hail cabs or waste time waiting for an Uber because you can easily book your premier driver service nearby on an hourly or point-to-point basis. The chauffeur will be exactly where you want him/her to be, ready to take you wherever you need to go at all times! So, enjoy the night, and let us be your designated drivers on-call while you enjoy the plush feeling of Ideal Limos s well-maintained vehicle and that extra glass of champagne. You'll travel safely while having a good time with us. If you thought that combination was impossible, let us prove you wrong by treating you to an unforgettable night anywhere in New York and beyond!